Steap Stailor handles new projects as well as extending or upgrading existing units. Its expertise enables it to conduct audits and provide technical recommendations, including, specifically, effective solutions for process-related and operational aspects
for identifying and eliminating of cross-contamination sources (issues)
respecting the intrinsic properties of the product
Optimisation of cleaning
the traceability of products and raw materials
We also supply stand-alone equipment:
in-line dosing-mixing units
stirring tanks with heating, cooling/chilling, emptying, pressure and weighing functions
fixed or mobile sterile reactors
deaerators
pasteurisers
sterilisers
automatic manifolds
single or multi-line cleaning stations
mobile pure steam generators for sterilisation
automatic units on a skid
Your project explored in 3 stages :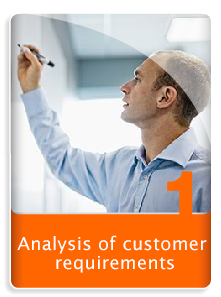 Analysis of customer requirements :
On request, we can offer you an analysis of your needs and, possibly to help you to develop the specification. Our project managers are on hand to discuss your plans with you and find the optimum solutions for your project.
Technical and financial evaluation :
At Steap Stailor, the project manager is your sole contact; he/she ensures continuity of evaluation and calculation until your project is started up and running.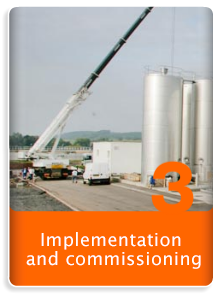 Installation and commissioning :
Our expert chief-montage takes charge of the technical coordination of various trades on-site and mobilise the necessary resources in terms of labour and equipment. More, of this implement our safety policy and ensure respect of basic principles (wearing/using PPE, safe working at height, marking/signage, site tidiness/cleanliness, etc.). They are also your on-site contact, in conjunction with your safety coordinator.